We Welcome You To Join Our

Start And Monetize Your Coaching Business Campaign

Overview

Mysparklite mentorship platform is launching her "Start, Grow And Monetize your Business Campaign" in this campaign we're inviting English-speaking professionals from around the world.
In this campaign, experts, young professionals and experienced individuals can start, and grow their coaching and mentorship services using our e-learning social network platform.

Start Your Own Community Via MySparkLite Platform

For Your Employees, Friends, Marketers or Colleagues
About MySparkLite Platform: A Coaching & Mentorship Platform For Young Professionals
MySparkLite Coaching Platform offers the platform as a career coaching and business mentorship space for trainers, mentors, and coaches to train & coach their mentees. This platform encourages anyone seeking a platform to start or nurture their students/fans/mentees/employees for career advancement or business growth regardless of what industry you are in. Even if you looking to make money online via affiliate marketing, MySparkLite offers an affiliate partnership program you can take advantage of.
Our culture is straightforward: each member becomes an agent of change, influencing the next person through quality content, mentorship, advice, and giveaways while contributing their quota to helping the next person.
Value To Be Gained From MySparkLite Coaching Platform
Create Passive Income: Teach & Sell Your Courses As A Mentor, Coach, Trainer, or Course creator
This powerful tool provides a comprehensive solution for managing online education, from scheduling and tracking courses to monitoring student progress and performance. With its user-friendly interface and robust features, the Dashboard makes it easy to stay on top of every aspect of your online teaching. This platform is your best bet to create & sell courses online.
Manage Lessons, Quizzes, and Assignments As A Coach/Mentor
For instructors, the Dashboard provides a complete set of tools for managing courses, including scheduling, grading, and communication with students. You can easily track student progress, assign homework and quizzes, and provide feedback in real time.
Upgrade Your Coaching Courses: Improve Your Teaching Style with Your Instructor Dashboard
The Dashboard provides a variety of features designed to enhance your coaching capabilities. With its user-friendly interface, you can organize coaching sessions, assign homework and quizzes, and provide personalized feedback to your students in real time. You can also track their progress and performance over time.
Student Dashboard To Track their Course Progress & Activities
Provides valuable insights: The Dashboard provides valuable insights into student performance, allowing educators to identify areas where students may be struggling and provide targeted support. This helps to improve student outcomes and ensures that students receive the support they need to succeed.
Course Collaborations: Trainers Will Be Able To Invite Multiple Instructors To A Course
Are you tired of managing your courses alone and wish to collaborate with other instructors? The good news is that Course Admins can now invite multiple instructors to their courses with just a few clicks!
This feature also simplifies the process of managing multiple instructors in one course. Course Admins can assign specific roles to each instructor, such as lead instructor, co-instructor, or teaching assistant, and grant them access to specific course materials and resources.
Moreover, the multiple instructor feature also allows for easy communication and collaboration between instructors, enabling them to share teaching resources, coordinate lesson plans, and provide feedback on student performance.
We Pay The Most Revenue As To Instructors When You Sell Your Courses On the Platform
Looking to monetize your online courses and earn real money? Look no further than our platform! We offer a revenue sharing model that provides instructors with highly competitive compensation, and what's even better is that you can easily withdraw and transfer your earnings straight to your bank account through PayPal, bank transfer or e-cheque.
So, whether you are a seasoned educator or just starting out, our platform provides you with the opportunity to earn a significant income from your courses. With the ability to withdraw and transfer your earnings through PayPal, bank transfer, or e-cheque, you can be sure that your hard work will pay off.
Win Prizes From Giveaways, & Earn Rewards When You Join Our Monthly Contest
At MySparkLite we organize virtual competitions and social media contests from time to time via our social media handles. our strategy is to keep you entertained while learning from others at the same time. We support creativity and excellence amongst our members. At MySparkLite Community, everyone is a winner.
How To Start A Mentoring Program on MySparkLite Mentorship Platform
Membership Registration
Our Platform is a moving roller coaster of a social mentoring network. Be one of the first pioneering members to join the mentorship forum and groups or start your own mentorship forum via the forums & groups.
Create or Join Groups & Forums
Now that you've joined the community, you need to join any of the groups and forums. Or, you may start your own customized mentoring group and forum and ask your friends or mentees to join.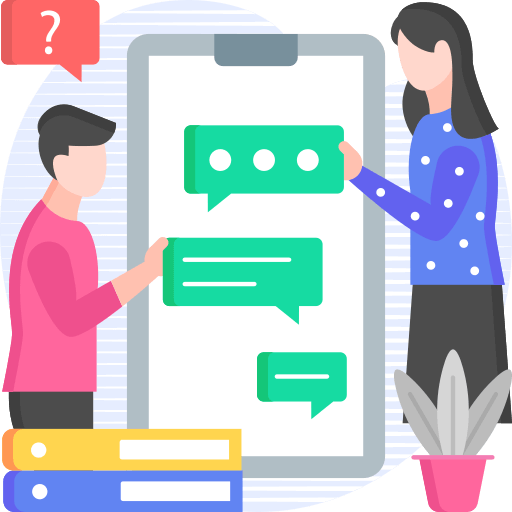 Invite Friends To Join
Now you are contributing to helping someone somewhere make a quality decision, invite your mentors, mentees, foes, fans, family, and colleagues to join the group you now belong to. Or the one you just created for a specific niche or industry.
A Glimpse Into Some Of The Challenges Coaches & Mentors Experience?
Starting A Profitable Mentorship/Coaching Program
Challenges with the existing solution: If you own a group on Facebook, WhatsApp, Quora, or Even Reddit. Where you help others looking for help find quality help through groups. Messages and communication can get quite overwhelming very fast, especially during live chat sessions from invited professionals. For mentors using their WhatsApp group for mentoring.
Here are a few points we want to coaches face:
Marketing and branding: Many coaches struggle with marketing and branding themselves effectively, which can make it difficult to attract new clients and stand out in a crowded market.

Pricing and packaging: Setting prices and packaging coaching services can be a challenge for coaches, especially when they are just starting out and are unsure of their value proposition.
Monetizing Your Mentorship/Coaching Program: As A Mentor Seeking To Impact Young Lives
As a beginner: Starting out as a young professional in coaching and mentorship can be quite frustrating without proper guidance on how best to monetize your program. Due to the numerous challenges associated with your niche of mentorship. As a professional mentor in a non-marketing industry, you might struggle with the following, but not limited to:
Struggling to drive traffic to your mentorship or coaching programs either for you or for someone else?

Isolation: Coaching can be a solitary profession, and coaches may struggle with feelings of isolation or a lack of support. But with Mysparklite you have a family to support you.

Struggling with crafting good brand messaging copy and creatives to help solve the Initial problem of driving traffic?
Struggling to make sales even after driving traffic or generating little or no conversion to show for at the end of the day.  
Scaling & Growing Your Mentorship/Coaching Program: Getting International Visibility & Exposure
As a professional/trainer: Scaling a mentorship program can be challenging, with issues such as finding qualified mentors and mentees, ensuring quality matches, and providing ongoing support. Our solution offers a comprehensive platform that streamlines the mentorship process, from onboarding to ongoing support, making it easier to scale and manage mentorship programs.
Lack of clients: One of the biggest pain points for coaches is finding and securing a steady stream of clients. This can lead to financial insecurity and uncertainty.

Time management: Coaches often struggle with managing their time effectively, balancing client sessions with administrative tasks and personal responsibilities.

Client retention: Retaining clients can be a challenge for coaches, especially when clients don't see results or lose motivation.
Benefits To Professional Mentors, Mentees & Creators
Create Your Own Group Or Forum & Attach Your Courses To The Group When You Join
What You Stand To Gain When You Join The V.I.P Membership Club:
Build Your Reputation & Recognition When Other Users Review Your Profile
Building a mentor's reputation and recognition is crucial for your mentorship program's success. One way to achieve this is through user reviews on your profile. Positive reviews on your profile can boost your credibility, attract more mentees, and enhance your overall reputation.
It's a powerful way for building trust, demonstrating expertise, and establishing a mentor's value on the mentorship and coaching platform. By prioritizing user reviews, mentors can leverage social proof to set themselves apart and increase their chances of success.
Organize Mentorship Sessions & Meetings Effortless Via Your Forum & Groups
Organizing mentorship sessions and meetings via forum groups can provide numerous benefits, such as:
Since, I joined the community. members have been very helpful with educative, insightful information which has helped me improve in marketing. I recommend this community to you, if you are into marketing either as a professional or as a freelancer. Well done "Team Sparlians"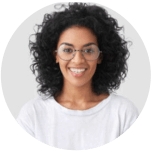 The part I love the most about the community is the fact that you can rate your favorite content from users of the community. The sweetest part is there is a leaderboard showing you how well you are doing on the community when you take part in community activities.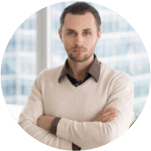 I am hardly online on the community but the little time i have come online, I can see that there is a commitment from the management team to constantly improve the community to make the community the place to be as a marketer. I recommend you join the community.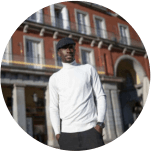 MySparkLite App
Coming Soon!!