Switch careers as a Job Seeker or Entrepreneur with the Guidance of a Mentor or Coach

Whether you're exploring a new career path as a job seeker or embarking on the entrepreneurial journey through mentorship, join or start a mentorship program on the platform where mentors and coaches can help turn your aspirations into achievements.


Course Creators/Trainers
As a course creator, you start and sell pre-existing courses on other platforms and get the lion share from the profits

Coaches & Mentors
Regardless of if you are new as a coach or you are a season professional with years experience. Let us help you grow & scale. join us let us build together.

Apprenticeship/ Vocational Skills
With this coaching platform you can train young people who want to learn vocational and apprenticeship work
What We Are Offering Our Coaches & Mentors Working With Us
Create Passive Income: Teach & Sell Your Courses As A Mentor, Coach, Trainer, or Course Creator
This powerful tool provides a comprehensive solution for managing online education, from scheduling and tracking courses to monitoring student progress and performance. With its user-friendly interface and robust features, the Dashboard makes it easy to stay on top of every aspect of your online teaching. This platform is your best bet to create & sell courses online.
Manage Lessons, Quizzes, and Assignments As A Coach/Mentor
For instructors, the Dashboard provides a complete set of tools for managing courses, including scheduling, grading, and communication with students. You can easily track student progress, assign homework and quizzes, and provide feedback in real time.
We Pay You The Lion Share When You Sell Your Courses Via Your Courses Dashboard
Looking to monetize your online courses and earn real money? Look no further than our platform! We offer a revenue sharing model that provides instructors with highly competitive compensation, and what's even better is that you can easily withdraw and transfer your earnings straight to your bank account through PayPal, bank transfer or e-cheque.
So, whether you are a seasoned educator or just starting out, our platform provides you with the opportunity to earn a significant income from your courses. With the ability to withdraw and transfer your earnings through PayPal, bank transfer, or e-cheque, you can be sure that your hard work will pay off.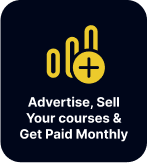 Student Dashboard To Track their Course Progress & Activities
Provides valuable insights: The Dashboard provides valuable insights into student performance, allowing educators to identify areas where students may be struggling and provide targeted support. This helps to improve student outcomes and ensures that students receive the support they need to succeed.
Extra Goodies You Will Enjoy
Create Your Own Group Or Forum & Attach Your Courses To The Group When You Join
What You Stand To Gain When You Join The V.I.P Membership Club:
How To Start A Mentoring Program on MySparkLite Coaching Platform
Membership Registration
Our Platform is a moving roller coaster of a social mentoring network. Be one of the first pioneering members to join the mentorship forum and groups or start your own mentorship forum via the forums & groups.
Create or Join Groups & Forums
Now that you've joined the community, you need to join any of the groups and forums. Or, you may start your own customized mentoring group and forum and ask your friends or mentees to join.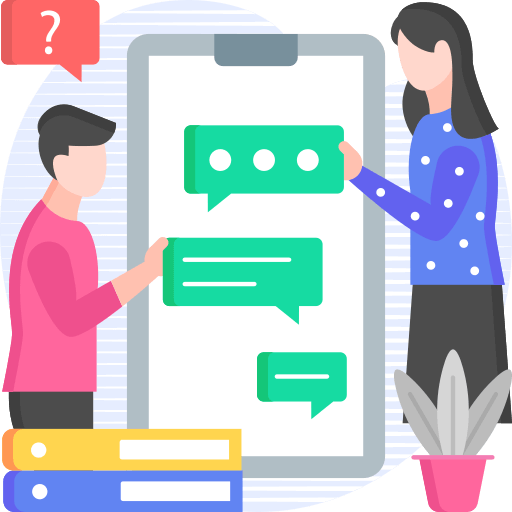 Invite Friends To Join
Now you are contributing to helping someone somewhere make a quality decision, invite your mentors, mentees, foes, fans, family, and colleagues to join the group you now belong to. Or the one you just created for a specific niche or industry.
Manage Your Students Learning Journey Effortlessly
Organize Mentorship Sessions & Meetings Effortless Via Your Forum & Groups
Organizing mentorship sessions and meetings via forum groups can provide numerous benefits, such as:
Win Prizes From Giveaways, & Earn Rewards When You Join Our Monthly Contest
At MySparkLite we organize virtual competitions and social media contests from time to time via our social media handles. our strategy is to keep you entertained while learning from others at the same time. We support creativity and excellence amongst our members. At MySparkLite Community, everyone is a winner.
Click on the title to read
Since, I joined the community. members have been very helpful with educative, insightful information which has helped me improve in marketing. I recommend this community to you, if you are into marketing either as a professional or as a freelancer. Well done "Team Sparlians"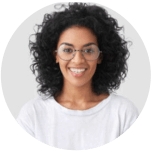 The part I love the most about the community is the fact that you can rate your favorite content from users of the community. The sweetest part is there is a leaderboard showing you how well you are doing on the community when you take part in community activities.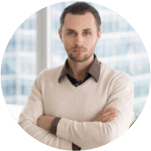 I am hardly online on the community but the little time i have come online, I can see that there is a commitment from the management team to constantly improve the community to make the community the place to be as a marketer. I recommend you join the community.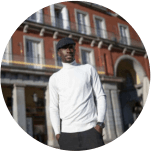 MySparkLite App
Coming Soon!!